Emily Aho
Emily is the daughter of Darryl
and Amy Aho. She is their third child with two older brothers and a little sister. She lives in Grand Rapids, Michigan and attends Trinity Baptist Church. Emily has been homeschooled all twelve years and her favorite subjects are English and Health, with her least favorite subjects being Math and Government. Emily's interests include photography, reading, and writing and also spending time with her family and friends.
Her favorite verse is 2 Peter 3:9: "The Lord is not slow about His promise, as some count slowness, but is patient toward you, not wishing for any to perish but for all to come to repentance."
Her future plans are to take prerequisite classes at GRCC while continuing to work.
Maria Boot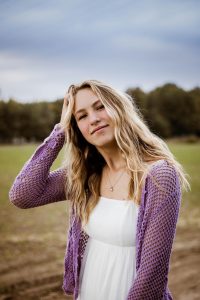 Maria Christine Boot, sixth child of Brian and Priscilla Boot, has always been homeschooled. During the course of her studies, she developed a love for literature and language arts; outside of academics, a primary pursuit of hers is music. She spends a large part of her days at the piano, her first instrument. She also sings and plays the French horn.
Maria enjoys family road trips, theological conferences, journaling, and Bible studies. A favorite book of the Bible is James. One regular pastime of hers is milking Maggie the cow by hand (arm day is every day).
Future plans include making some money and studying organ. She also hopes to someday marry and have children.
Hosea 10:12 – "Sow to yourselves in righteousness, reap in mercy; break up your fallow ground: for it is time to seek the Lord, till he come and rain righteousness upon you."
Andrew Chesebro

Andrew Chesebro, youngest son of John and Naomi Chesebro, has been homeschooled since before birth. He likes proofreading, music, and being active. He has enjoyed his time at GRACE, especially the Phys Ed, English, and science classes. He has also enjoyed being involved in music classes at WMHFA, where he has played trumpet and horn. He has also taken piano and organ lessons, and practices those instruments upon occasion. He has received various awards, such as Best Costume in a piano ensemble competition, piano trophies from MMTA, and medals for Divisions I and II in Solo & Ensemble on trumpet. Long ago he participated in the Scripps Spelling Bee, in which he managed to misspell his way to the state level. Outside school he volunteers at a horse therapy ranch in Byron Center, practices his music, and entertains his family. He hopes to take a gap year and then go to university for law enforcement and music.
Jacob Hanenburg

Jacob Hanenburg, son of Robert and Sara Hanenburg, has been homeschooled for his senior year of high school. He enjoys doing new things, traveling, and playing golf. He is looking forward to attending classes at Cornerstone in the fall of this coming school year and furthering his education.
Jacob's favorite scripture is Exodus 14:14, which states, "The Lord will fight for you, you need only to be still."
Rebekah Hedges

Rebekah Grace Hedges has been homeschooled for 8 years. She is the daughter of Joshua and Barb Hedges, who are extremely proud of her hard work and her character. She enjoys playing the tuba, reading, and going on adventures with her youngest of 5 sisters. She is a determined, hard worker with a heart of gold that seeks after knowing Christ. She looks forward to the summer and plans to continue her education at Bob Jones University in Greenville, South Carolina.
Her favorite Bible verse is Jeremiah 29:11, which says, "For I know the plans I have for you," declares the LORD, "plans to prosper you and not to harm you, plans to give you hope and a future. . ."
Mairi Heikoop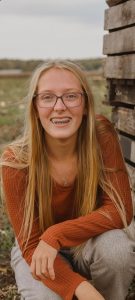 Mairi Heikoop, daughter of Will and Jane, has been homeschooled her entire life. She is the youngest of 7 children. In her 17 years she has enjoyed raising puppies and chicks, participating in 4-H, playing soccer, hiking, singing in choir and play the piano, attending church, babysitting, and spending time with family. Mairi has served as youth group leader, planning many activities and service projects.
After graduating, Mairi plans on pursing a degree in social work. Currently, she is unsure of how she will use this degree, but is open to working in foster care, with veterans, or in a school. Her plan is to attend GRCC and transfer to Ferris State University.
Mairi's favorite Bible verse is Isaiah 9:2 "The people that walked in darkness have seen a great light: They that dwell in the land of the shadow of death, upon them hath the light shined."
Johanna Igraffia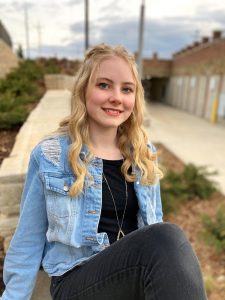 Johanna, daughter of Jason and Heather Ingraffia, has been homeschooled her whole life. She has four younger siblings. She enjoys drawing, reading, playing and writing music, and writing fiction. She also likes hiking, going to the beach and hanging out with friends and family. She hopes to pursue writing and music, and growing in her faith. She's looking forward to what the Lord has in store for her.
Her favorite Bible verse is Isaiah 43:1, "But now thus says the Lord, He who created you, O Israel: Fear not, for I have redeemed you; I have called you by name, and you are mine."
Hannah Kotman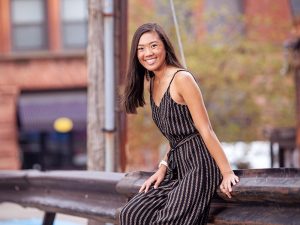 Hannah Naomi Kotman, daughter of Michael and Carolyn Kotman, has been homeschooled with her sister Leah since Kindergarten, 13 years ago. She enjoys painting, taking walks, watching movies, reading fiction novels, participating recreationally in sports, and hanging out with friends. Hannah looks forward to attending Cedarville University in Cedarville, Ohio where she plans to continue her education in the sciences.
Her favorite scripture verse is Psalm 4:8, "In peace I will both lie down and sleep; for you alone, O Lord, make me dwell in safety"
Leah Kotman

Leah Kotman, daughter of Michael and Carolyn Kotman, has been homeschooled with her sister, Hannah, for thirteen years. She enjoys memorizing, playing games with her family, running, and reading good books. She looks forward to the plans God has in store for her in this next chapter of her life.
Her favorite scripture is Nahum 1:7 "The LORD is good, a stronghold in the day of trouble; he knows those who take refuge in him."
Sophia Moore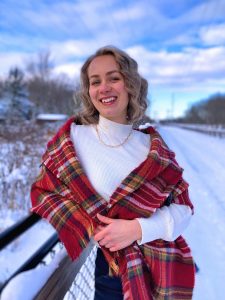 Sophia Moore is the daughter of Luke and Jill Moore, and the second of five siblings. She has been homeschooled for her entire education, and enjoys art, graphic design, lifting, and experimenting in the culinary arts. After graduation, Sophia plans to move forward in her education to study fitness and nutrition.
One of Sophia's favorite Scripture verses is Joshua 1:9, "Be strong and courageous; do not be frightened and do not be dismayed, for the Lord is with you wherever you go."
Daniel Percini

Daniel Percini, the only son of Ilir and Ilda Percini, has barely survived homeschooling with his two sisters for 11 years. He wastes his free time learning about cars, dabbling in psychology, practicing the culinary arts, learning to play an assortment of instruments, and producing music he is too self-conscious to release to the world. Daniel is bracing himself for the trauma that we call college. He will be attending Grand Rapids Community College, the same place he has suffered through dual enrollment with, to pursue a degree in business. His favorite verse from the Scriptures is Proverbs 3:3,
"Let not steadfast love and faithfulness forsake you; bind them around your neck; write them on the tablet of your heart."
Emma Poppema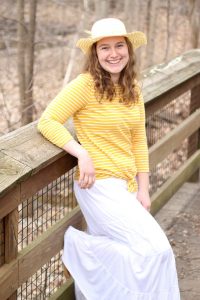 Emma Poppema, daughter of Gregg and Tiffany Poppema, has been homeschooled for eleven years. She enjoys art, playing guitar, reading, and traveling. Emma will be taking a gap year, but hopes to pursue an artistic career.
Her favorite verse is Philippians 4:13, "I can do all things through Christ who gives me strength."
Sophia Poppema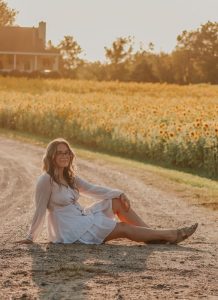 Sophia Poppema, daughter of Gregg and Tiffany Poppema, has been homeschooled for eleven years. She enjoys writing, farming, and exploring creation. Sophia plans on working at a local co-op, pursuing her farming and ag passions, and to inspiring others to have a wild faith.
One of her favorite Scriptures is Colossians 4:6, "Let your speech always be gracious, seasoned with salt, so that you may know how you ought to answer each person."
Isabel Romerov

Isabel Romero, daughter of Jacob and Melissa Romero, has been homeschooled with her three siblings through all twelve grades. She loves teaching and taking ballet lessons, creating art, and reading good books. Isabel is looking forward to continuing her education at Spring Arbor University, where she will major in English.
One of her favorite pieces of scripture is Philippians 1:6, which says, "God did not bring you this far to leave you."
Emma See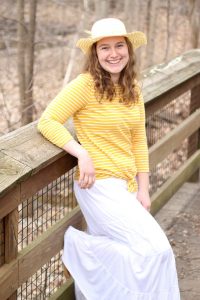 Emma See, daughter of Aaron and Laura See, is the oldest in her family with two younger siblings; both of whom are as crazy as she is. They have been homeschooled together since they were born. Emma enjoys photography and physics, and likes to crochet now and then. As of yet, she is not sure where God will take her after she graduates, but is very excited to spend the summer as a photographer at Pine Ridge Bible Camp.
Her favorite Bible verse is 2 Peter 3:9; "The Lord is not slow in keeping his promise, as some understand slowness. Instead, he is patient with you, not wanting anyone to perish, but everyone to come to repentance." Another favorite is Isaiah 43:19.
Peter Smit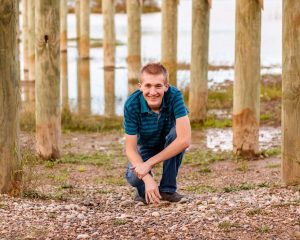 Peter Smit, son of William and Faith Smit, was born in the beautiful British Columbia, Canada. Grew up in the state of Michigan with one younger sister. He attended his grade school years at Heritage Christian School where he met many of his friends that he has still today. Four years ago, he joined the homeschool community after much prayer and encouragement from friends and family. He plans to continue his education at Davenport University, where he has been accepted into the Biological Laboratory Sciences program there. His dream is to pursue a career into Anesthesiology. Hanging out with family and friends, outdoor activities, meeting new people, and playing with his dogs are some of his favorite activities.
His motto is found in Proverbs 3:5-6 "Trust in the Lord with all thine heart; and lean not unto thine own understanding. In all thy ways acknowledge him, and he shall direct thy paths."
Kaylie Snider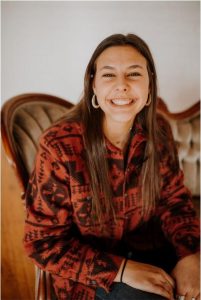 Kaylie Snider, daughter of Jason and Rebecca Snider, has been homeschooled with her two of her three sisters for the last year. She enjoys working, baking and summer activities. She looks forward to working hard and using the talents God has given her.
Jesus replied, "You do not realize now what I am doing, but later you will understand." John 13:7
Rylee Sterk

Rylee Sterk, daughter of Jon and Nicole Sterk, has been homeschooled for 12 years. She is the oldest of 6 kids along with one on the way. Rylee enjoys dog breeding, fishing, hunting, working on her truck and hanging out with friends. She has no plans for college and wants to continue dog breeding, but her ultimate goal for the future is to be a stay-at-home mom and do as the Lord calls her.
One of Rylee's favorite Bible verses is Philippians‬ ‭4:6‬ ‭ "Be careful for nothing; but in everything by prayer and supplication with thanksgiving let your requests be made known unto God."
Olivia VandenBerg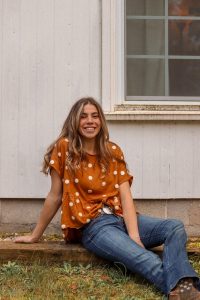 Olivia Vandenberg, the second oldest of Jay and Elizabeth Vandenberg. She has always been homeschooled along with her six siblings. Apart from her home studies she can be found lost in a book or hanging with her sisters and friends. Olivia has been involved for many years in 4H raising all sorts of livestock. She has had a love hate relationship with her job of many years working on a dairy farm. Olivia is excited about the next step in life and what God has prepared for her.
Kaitlyn Van Vels

Kaitlyn Van Vels, daughter of Brian and Amy Van Vels, has been homeschooled with her two older brothers for 12 years. She also has been attending the Allegan Tech Center for the past two years. She enjoys art, thrifting, hanging with friends, and videography. She is looking forward to working and going to college part time in the healthcare field.
Her favorite verse is Revelation 21:4 "He will wipe away every tear from their eyes, and death shall be no more, neither shall there be mourning nor crying, nor pain anymore, for the former things have passed away."
Kathryn Westfall

Kathryn Anne Westfall, daughter of Neal and Sheri Westfall, has been homeschooled with her younger sister for 13 years, the first ten in Southern California and the last three here in Michigan. Katie enjoys bird-watching, aquarium keeping, reading, raising chickens, travel, and exploring National Parks with her family. She has enjoyed being a member and office holder of the Iota Eta Chapter of the National Homeschool Honor Society. She plans to continue working at Chick-fil-A while attending Cornerstone University in the fall, majoring in Environmental Biology. Katie's favorite Scripture is Psalm 27:1
"The LORD is my light and my salvation; whom shall I fear? The LORD is the stronghold of my life; of whom shall I be afraid?"
Natalie Widdis

Natalie Widdis, the daughter of Brant and Angela Widdis, has been homeschooled for 12 years with her three younger siblings. Natalie enjoys creating art, playing piano, dancing ballet as well as having the privilege of being a ballet teacher. She looks forward to preparing for a future in missions and ministry work, specifically children's ministry. She also plans to pursue building an art business. In her free time, she loves being with friends and drinking coffee. Natalie also enjoys journaling and penning the story of her life day by day. In Natalie's schooling she participated in the AWANA program beginning in kindergarten. She memorized over 600 Bible verses with AWANA and fulfilled all the requirements in her junior year. With the completion of AWANA, Natalie received the highest honor in the program, the Citation award, along with a college scholarship. Natalie has also participated with programs at St. Cecilia's and Grand Rapids Musicians League along with SAT testing for piano students, earning certificates and a gold cup in recognition of her accomplishments. Her favorite scripture is Psalms 3:2-6.
"Many are saying of my soul, there is no salvation for him in God. But you, O LORD, are a shield about me, my glory, and the lifter of my head. I cried aloud to the LORD, and he answered me from his holy hill. I lay down and slept; I woke again, for the LORD sustained me. I will not be afraid of many thousands of people who have set themselves against me all around."